Custom CGA 280 Compressed Gas Connection Tool Increased Filling Efficiency & Reduced Injuries
About The Project
FasTest was tasked by a major Compressed Gas Company for medical gas to produce a G-Series Connection Tool that connects to a CGA-280 valve, which is not popular in the compressed gas industry.
The customer had been using FasTest Connection Tools for other valve standards but needed a fitting size which was not standard to FasTest.
FasTest worked with the customer and Compressed Gas Association to create a custom G-280 Series Connection Tool for the customer's filling system.
Project Results
Reduce Repetitive Motion
Less injuries and lost time
Quicker Connections
Increased throughput
Exact Valve Standard
Instant leak-free connections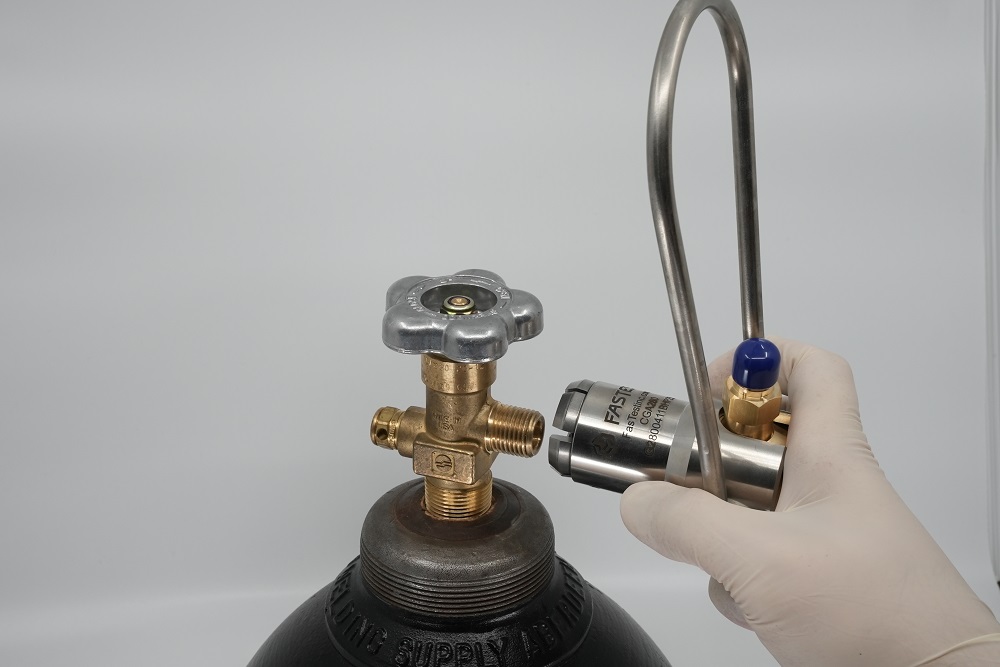 Need a Custom Compressed Gas Connector?
Enter your information below and a Custom Team Member will contact you to provide the best solution possible.