All FasTest HVAC-R OEM port systems offer quick connection, highest available flow rates, zero-emissions, safe operation and 100% compatibility with 21st century, environmentally friendly refrigerants.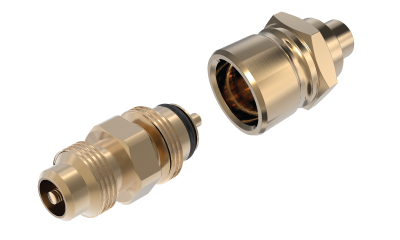 Faster Processing of Systems Using Schrader Type Valves
The CoreMax® access valve system provides up to five times greater processing flow than common Schrader® valves and the integral shut off valve has dramatically improved sealing performance. The 1/4 flare profile is compatible with standard processing and service tools.
Applications:
Residential Packaged Units
Small Commercial Packaged Units
Commercial Ice Makers
Food Merchandizing Cases
Swimming Pool Heat Pumps
Anywhere a Schrader® valve is used.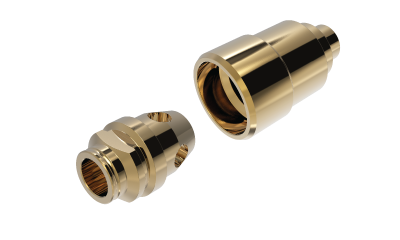 Easy Access for Small Systems using Processing "Stub" Tubes
The NEW ZeroMax™ access port system is specifically designed to eliminate the need for Process "Stub" Tubes, while adding easy access without sacrificing hermetic metal-to-metal sealing. ZeroMax™ has the capability for near zero emission processing and field servicing, and is compatible with both current and next generation refrigerants.
Applications:
PTAC/VTAC Units
Ducted Split Systems
Commercial Display Units
Refrigerators
Mini-Splits
Anywhere a Process Stub Tube is used.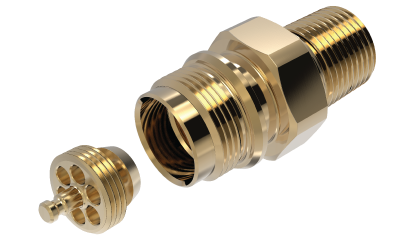 Rapid Evacuation of Large Capacity Systems
The NEW PortMax™ access port system is specifically designed to reduce processing time, in particular, evacuation time (degass/dehydrate) of large volume refrigerant systems currently processing through packed angle or ball valves.
Applications:
Industrial Refrigeration
Commercial Refrigeration
Air & Water Cooled Chillers
Cold Chain
VRV/VRF Plumbing
Air Handlers
Anywhere Packed Angle/Ball Valves are used.
Want Even Faster Evacuation?
The Evacuation Cart is a turn-key, optimized solution with real-time tracking and data capabilities directly from FasTest.
Want to learn more?
Reach out to an Access Port Specialist for assistance on the right access port for you application.