Fill More Cylinders
At FasTest, our mission is to reduce our customer's manufacturing costs, improve safety and increase productivity at Fill Plants.

FasTest Compressed Gas Connection Tools offer a "No Twist, No Turn" approach to cylinder filling. Under pressure, a secure, leak-tight seal is established with our patented safety locking mechanism. Gain a competitive advantage through ergonomic efficiency and increased productivity, resulting in greater profitability. Our connectors will improve your cylinder filling performance, whether it is one cylinder at a time, inverted rack filling, or palletized cylinder filling.

As an industry leader of Sealing and Connection Technologies, FasTest offers standard products for many valve standards, and a dedicated team of Custom Design Experts to engineer optimized solutions for demanding applications. Connect safely, seal reliably, fill fast.
Solutions for Every Fill Plant

Industrial
Increase Industrial Packaged Gas Production
FasTest offers many solutions for industrial gas filling. With our focus on safety and efficiency, your focus can be on cylinder production.

Medical
Medical Filling Made Easy & Safe
From our industry standard MediMate connectors, to sleeve or bail style connection tools, FasTest has your medical filling needs covered.

Specialty Gas
Fill High Purity Gasses Faster Than Ever
Now there is a quick connection tool that makes no purity sacrifices and allows you to fill with efficiency, safety, AND high purity levels.
Produce More Cylinders
FasTest® Connection Tools enable Fill Plants to improve flow and process more fill cycles per day, generating significant revenue in return.
Reduce Repetitive Motion Injuries
Easy-to-use one hand operation, eliminate the painful twisting motions of standard fittings.
Safely Connect in Seconds
FasTest's ergonomic tools instantly attach to cylinder valves in a smooth one handed motion. Easily achieve a 90% time savings while securing pigtails to the cylinder.
Safety First
Precision engineered tools provide the highest quality connection and seal for accurate testing.
48 Hour Lead Time
Many products ship within 48 hours to maintain uptime of all fill points.
ROI in Months, Not Years
Connection Tools pay for themselves multiple times over throughout their lifecycle.
Valve Standards & Gas Types
Valve Standards
CGA, NF, BS, DIN, UNI
Gas Types
N 2 , O2, Air, Argon, CO 2 , Inert, Oxidizers, Flammable
Multiple Actuation Options Tailored to Your Filling
Bail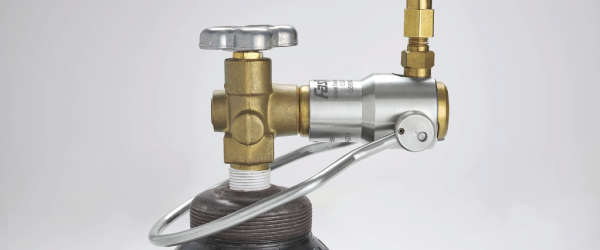 Push connector on, rotate bail handle over valve for connection. No wrenches or twisting needed. The handles are available in many sizes to fit applications filling with: standard valves, RPV valves, valve guards, valves with integrated pressure regulators, and 6 or 12 packs.
Sleeve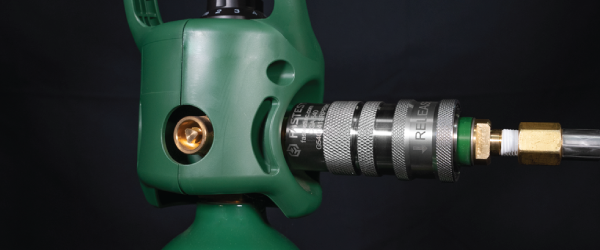 Simply push on and pull off. Pressure locks the connector on during the fill process. Great for small medical applications filling valves with integrated pressure regulators

Yoke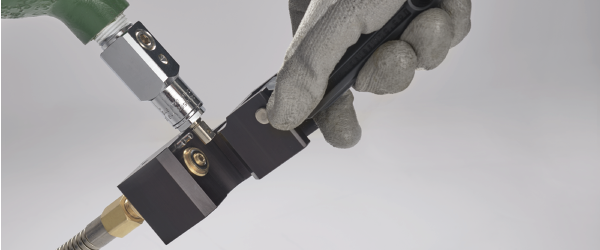 The FasTest MediMate is the industry standard solution for filling small medical cylinders with post valves. Position the connector aligning the pins into the valve, then cam over the handle to connect.
Custom Engineered Solutions
We Transform Connection Tools into Tailor-Made Solutions to Fit Your Exact Requirements
Dedicated FasTest Custom Experts will work with you to design the optimal Connection Tool tailored to your filling needs.
Let us help.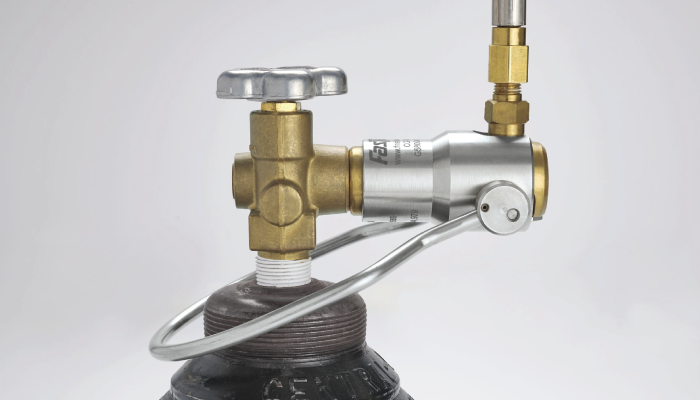 Trusted by Industry Leaders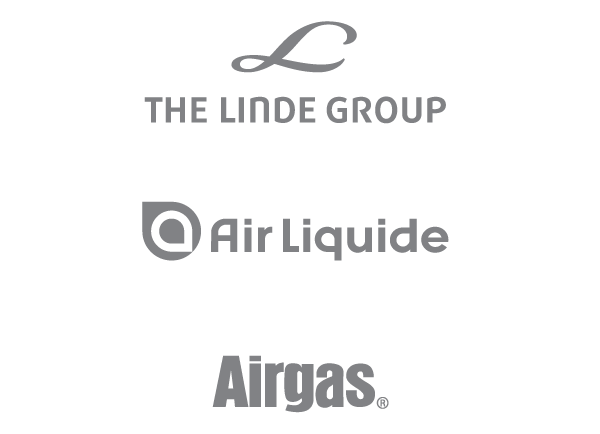 We have been filling high purity cylinders with FasTest's HPG580 connectors for approximately 2 years. They have performed flawlessly over 1,500 times and our fillers love them.
Contact a Compressed Gas Expert
Fill out the information below to get in contact with a FasTest Connection Expert.
Download Compressed Gas Brochure