FasTest® Sealing Connection Tools are a critical part of our customers' quality assurance. FasTest® Seals and FasTest® Rebuild Kits are specifically engineered for your connector. To ensure and prolong the peak performance of FasTest® Connectors, proper maintenance with FasTest® Genuine Parts™, including seals, o-rings and other wear components, is required.

FasTest® Connectors require main seals and internal components to be replaced periodically throughout the Connector's life.
Seal Kits for FE / FI / ME
Seal Kits including seals and washers to replace the main seals of FE Series, FI Series, or ME Series Connectors.
Seal Sets - Bulk
Replacement Seal Sets include multiple main seal changes for All Products.
Rebuild Kits
Rebuild Kits including internal seals and internal spare parts to rebuild a connector.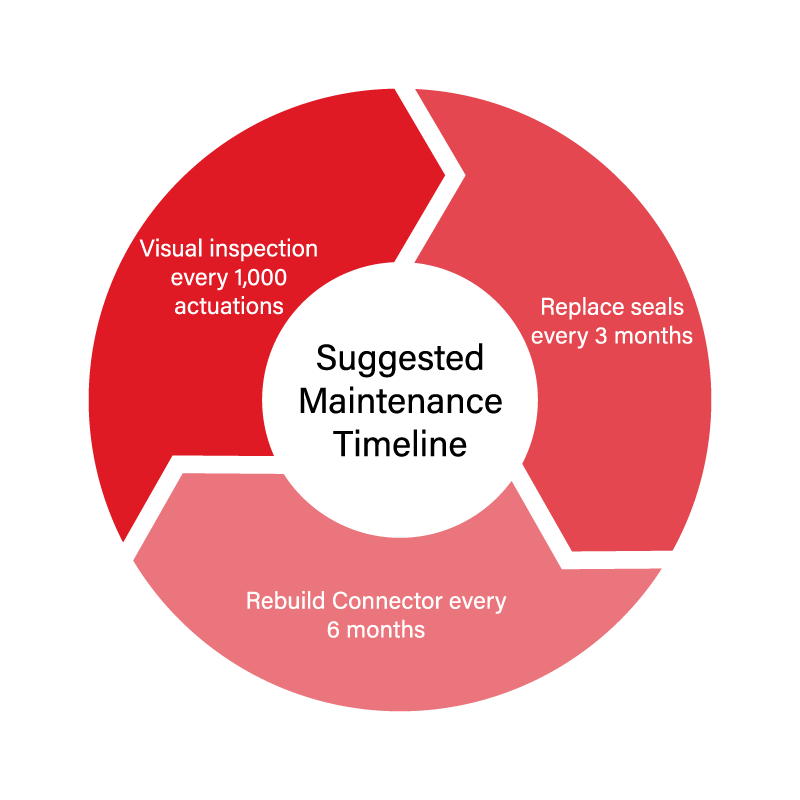 FasTest® Connector main seals should be visually inspected every 1000 actuations.
For regularly used Connectors, main seals should be replaced at least every 10,000 actuations or every three months, whichever occurs first.
Each FasTest® Connector should be disassembled and rebuilt with new key wear components once every six months to maintain their optimal performance.
This ensures the internal components and lubricants will continue working at peak performance.