FASTER PROCESSING. MINIMIZE REFRIGERANT LOSS.
NEW ACCESS PORTS + PROCESSING TOOLS
CoreMax PT Access Port System
CoreMax PT Access Port System
Quick, repeatable system access is now possible for systems using Process "Stub" Tubes, e.g., PTAC/PTHP, Commercial Stand-Alone Refrigerators & Ice Makers, etc.
A safer way to charge flammable A2L & A3 refrigerants by solving the problem of "connector blow off" on systems processing through Service Valves, e.g., Split AC & Heat Pumps.
Applications:
PTAC/VTAC Units
Ducted Split Systems
Commercial Display Units
Refrigerators
Mini-Splits
Anywhere a Process Stub Tube is used.
CoreMax XL Access Port System
CoreMax XL Access Port System
Speed up the lengthy evacuation process of systems with flow restricting Packed Angle and Ball Valves, e.g., Large Chillers, Industrial & Commercial Packaged Systems, Air Handlers, etc.
Reduce evacuation time by up to 45% versus other common valves.
Applications:
Large Industrial & Commercial Refrigeration Package Systems
• Ice Rinks
• Trans-Critical CO2
• VRV/VRF Plumbing
• Chillers/Air Handlers
Anywhere Packed Angle/Ball Valves are used.
Used in combination with CoreMax® Access Valves, the CoreMax® EVAC Cart provides a turnkey, single source, total evacuation solution with full factory support.
Optimized for the fastest evacuation possible and customizable to meet unique customer requirements.
The CoreMax Evac Cart vacuum system provides manufacturers with an optimized system of matched components that will minimize evacuation time. It combines that with real time data analytics and analysis capability, that will allow you to improve your process on an ongoing basis - speeding takt time, reducing cost and improving quality.
Download The FasTest CoreMax® Brochure & HVAC-R Product Guide: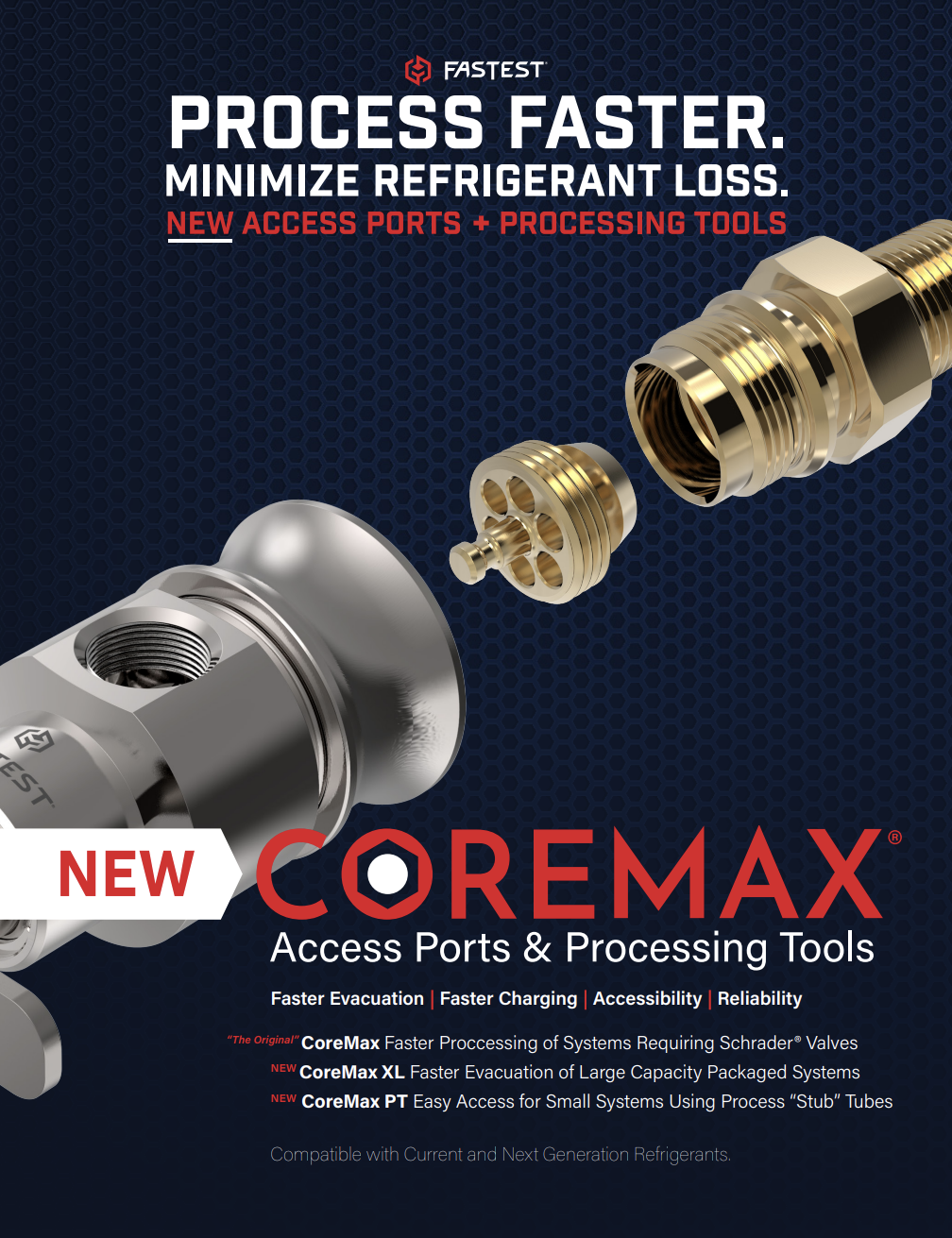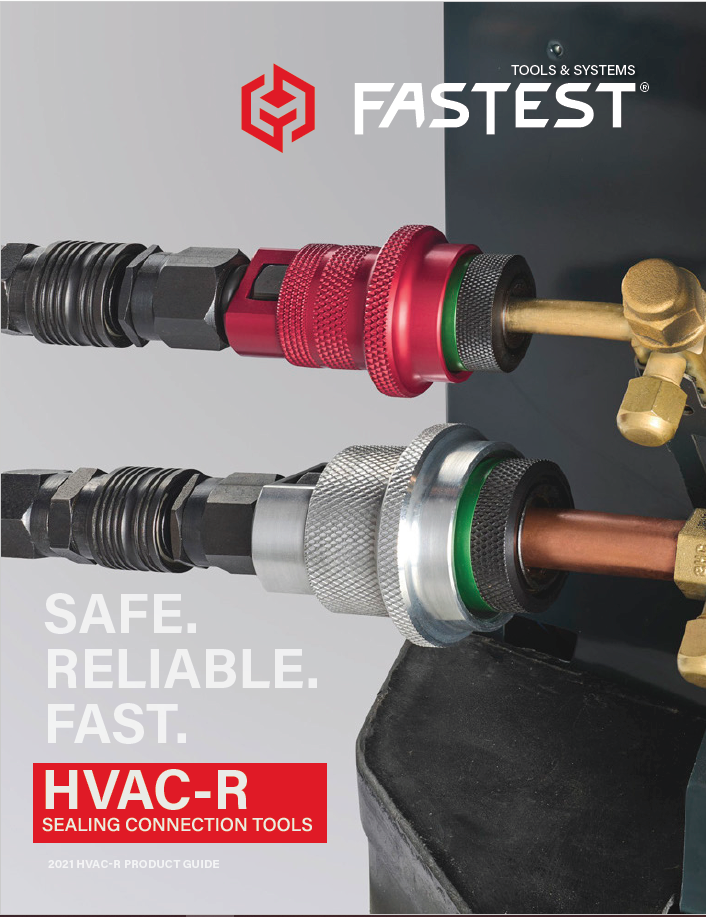 Come See at FasTest Booth #N9342:

NEW CoreMax® product lines releasing at AHR Expo 2022 - be the first to see and learn about them
FasTest's complete processing solution for HVAC that has over 20 million units installed in 8 countries and 3 continents
HVAC leak and fluid transfer connection tools for sale/reliable product testing
Chat with connection and HVAC experts
---
Come See FasTest at AHR Expo 2022 - Booth #N9342

AHR Expo 2022
January 31 - February 2
Las Vegas, Nevada
FasTest Booth: #N9342
About AHR Expo:

The AHR Expo provides a unique forum where manufacturers of all sizes and specialties come together to share ideas and showcase the future of HVACR technology. Since 1930, the AHR Expo has remained the industry's best place for OEMs, engineers, contractors, technicians, facility operators, architects, educators, and other industry professionals to explore the latest trends and applications and to cultivate mutually beneficial business relationships.
The AHR Expo is designed for any professional who works with HVAC-R-related products and services.
---
Connect with FasTest: Twitter • Facebook• LinkedIn
For additional FasTest products or information, contact:
1-800-444-2373 • www.fastestinc.com • marketing@fastestinc.com