Come See FasTest at The Assembly Show - Booth #1140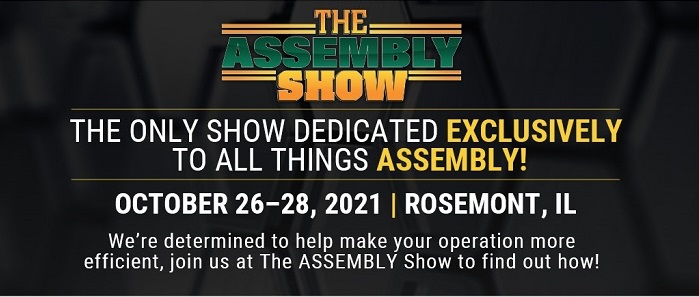 The Assembly Show
October 26 - 28
Rosemont, Illinois
FasTest Booth: #1140
---
About The Assembly Show

The ASSEMBLY Show is the go-to resource for anything and everything related to assembly technology, equipment, and products. The event will feature educational presentations led by industry experts, new product demos, supplier information, and numerous networking opportunities. The ASSEMBLY Show is the place to find innovative new ideas to help grow your business and career!
Not only is The ASSEMBLY Show the perfect platform to connect with manufacturing suppliers, buyers, and users of assembly equipment, it's also a great way to learn how to do your job better and improve your business. As an attendee, you will have the opportunity to:
Uncover new resources that may help expedite your time to market by discussing your toughest challenges with experienced and skilled manufacturing suppliers.
Explore alternative assembly designs, products, and solutions that are more efficient and cost-effective.
Evaluate the latest technologies and products in custom automated assembly systems, mixed-model assembly, robotic assembly, screwdriving, adhesives, dispensing, plastics assembly, presses, conveyors, fasteners, packaging, workstations, welding, vision systems…and much more.
Interact with and gain solutions from product suppliers in every market from automotive to consumer products to medical and everything in between.
Connect with current and potential business partners to build powerful connections and important relationships.
Learn from a high-profile keynote presenter and subject matter experts presenting on October 27-28, 2021.
---
Come See at FasTest Booth #1140

Manufacturing leak and fluid transfer connection tools for sale/reliable product testing
ICON™ - Intelligent Connection Technology to improve sealing connection accuracy, maximize efficiency, and optimize maintenance
Chat with connection and Manufacturing experts

---
Download The FasTest Product Guide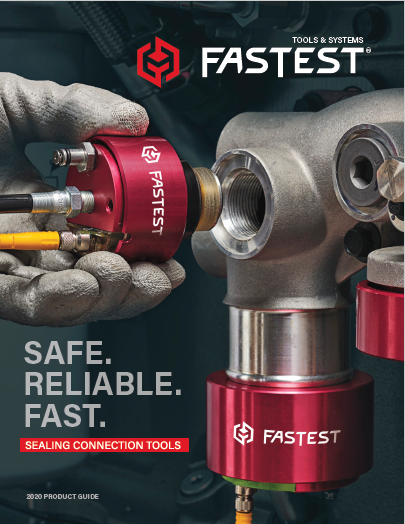 Connect with FasTest: Twitter • Facebook• LinkedIn
For additional FasTest products or information, contact:
1-800-444-2373 • www.fastestinc.com • marketing@fastestinc.com